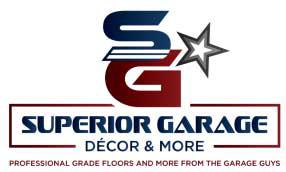 WE WILL MEET OR BEAT ANY COMPETITORS' LIKE BID BY UP TO $250!
Vikki Petersen
Rahn was very professional, knowledgeable and easy to work with. He and his staff were very efficient and did an excellent job installing our epoxy floor. We would highly recommend them.
Chris Reitsma
Great work. Rahn is very meticulous with his work. He is honest and upfront. Gives you a written quote before doing the job so there are no surprises. Excellent quality and knowledge about his product. I would recommend his work to anyone. There are others out there that promise a price without even looking at your garage or are inexperienced. Rahn offers a lifetime warranty and will stick by his product. I wouldn't use anybody else. Quality product for the price.
Darrel Kaiser
I was very impressed with the entire experience! The owner was easy to communicate with and receive a fair quote from. The installation was performed by professional and courteous people who did all the little things that I appreciated. The finished product was amazing and beautiful! I would highly recommend this company!
Norman Hillberg
Rahn was very professional, he came out to my project promptly, gave me a bid & completed the job when he said he would. We stayed in contact through the process and he was always available to answer any phone calls I had made to him. It was extremly refreshing to deal with someone that follows through with what they say they're going to do.
Had the Lifestyle garage screen put in and the workers did a super job. Workers were very friendly and efficient. I recommend Superior Garage D'ecor & More if you are looking for a epoxy floor or a Lifestyle screen for your garage...you will not be disappointed and very reasonable prices!
Terry Schneider
Rahn was truly professional and installed a quality floor in a timely manner. Fantastic job!
peidster69
Rahn and his staff were very professional and did an outstanding job on my garage floor. Rahn listened to my wishes and concerns and addressed all of them. They were on time and did an incredible job cleaning up. I would highly recommend and if anybody wants to see their work, let me know, I'd be happy to show you. Thanks Superior Garage Decor, customer for life!
Kelly Trapp
We love our screen door! We spend time in the garage and the South Dakota wind would blow in dirt and leaves. Now, we don't have to sweep so much! Thanks guys you did a great job!!
Jessica Riley
Superior Garage D`ecor & More installed a screen door for our double sized garage and we could be happier with it!!! It's fantastic for garage parties or social gatherings outside. We can keep the kids in with us and the mosquitos out! I recommend having Superior Garage for your screen doors & epoxy floor needs!!!
Phil Johnson
They did a great job installing the floor last summer...my real benefit is the ease of cleaning this winter.
Joan Wachter
Rahn did a great job on the floor! Excellent workmanship and was there when promised, just a great experience!
DonRoberta Roberts
They made our ugly garage floor beautiful!
Lisa Bolles Heinz
We've had Rahn do 2 floors for us and both were fantastic! I personally love the fact that you can clean up quickly with a squeegee and water. I wish I had a before and after picture for you from last winter. 3 cars all dropping black dirty slush in the garage and my husband had it cleaned up in a matter of minutes so it looked new again!
Charlene Esselink Kolsrud
We are very happy with our garage floor. Rahn did an excellent job considering the condition our floor was in. Very easy to work with and gives great advice. Thanks Rahn!!! Would highly recommend Superior Garage!!!!
Norm Hillberg
Rahn gave me a prompt bid, I always was able to keep in touch with him and he finished my epoxy job when he said he would. It is nice dealing with someone that does what they say they're going to do.
Megan Carter
Professional, fast and beautiful finish!
Barry Kolbeck
Rahn worked us into his schedule on short notice but that didn't affect the great workmanship and excellent results. Couldn't be happier!
Deanna Kaiser
The entire experience was great! We received a quick and fair quote and the installation was efficient and professional. The garage floor is beautiful! I would highly recommend this company!
Amy Wendinger
We love our garage door screen! Excellent service, installation went very smoothly. Great company to work with!
Adam Sieff
I had Rahn and crew come do my basement and garage floor after a friend raved about them! I tried DIYing my floor before and it all peeled off. I was ticked, so I thought I needed someone who knows what they are doing! These are your floor people, people! These guys don't cut corners and know what they are doing! My floors are amazing and my guests rave about them! Worth every penny here folks!!! And my screened in garage that was all them. I know...great!
Jo Niemeyer
We are very happy with our garage floor. Rahn Pederson is very personable and easy to work with. Would highly recommend this company.